Journal Updates
Kinetic Methods for Multiscale Flows: In Memory of Dr. Peng Wang
Dr. Peng Wang, who passed away on March 2nd, 2022 at the young age of 34, was an Associate Professor in the School of Energy and Power Engineering at Huazhong University of Science and Technology (HUST). Dr. Wang was a dedicated and hard-working researcher, with over 30 scientific publications to his name. His research focused on the development and application of kinetic models and numerical methods to study multiscale flows.
This collection aims to honour Peng's contributions to the field and provide readers with a glimpse of the exciting research in this area.

Boosting the convergence of low-variance DSMC by GSIS
Liyan Luo, Qi Li, Lei Wu
A discrete unified gas-kinetic scheme for multi-species rarefied flows
Ziyang Xin,Yue Zhang, Zhaoli Guo
High-order compact gas-kinetic schemes for three-dimensional flow simulations on tetrahedral mesh
Fengxiang Zhao, Xing Ji, Wei Shyy & Kun Xu
Pseudopotential-based discrete unified gas kinetic scheme for modeling multiphase fluid flows
Zeren Yang, Sha Liu, Congshan Zhuo & Chengwen Zhong
Featured Article: On the drag reduction mechanism of hypersonic turbulent boundary layers subject to heated wall blowing
Turbulence drag reduction is of great significance for the range increase of hypersonic flight vehicles. The proposed velocity-temperature coupling control method (Liu et al, Phys Rev Fluids 6:044603, 2021) is further extended to the hypersonic turbulent boundary layer. Direct numerical simulation results of four comparative cases show that the heated wall blowing achieves a drag reduction rate of 10.58%, which is about the sum of wall blowing (5.27%) and wall heating (6.35%). By evaluating the control efficiency, however, it is found that heated wall blowing is not as good as wall blowing and cannot obtain net energy saving rate. The modified FIK decompositions of skin friction coefficient indicate that the cliffy decrease of the mean convection term is the primary contribution for the drag reduction. Effects of the proposed control measure on turbulence statistics and coherent structures are also analyzed. Streamwise vortex is found to be away from the wall, thus leading to a lower friction drag. Full article
Aims and scope
Advances in Aerodynamics (AIA) is aimed to report the scientific and technological advances in aerodynamics from the aspects of academic research, industrial development, and engineering applications; and to provide a platform for ideas exchange and discussion in this fast-changing field. The journal welcomes reviews and regular papers of novel studies on aerodynamic science and engineering. The topics include but are not limited to:
Theoretical and Computational Aerodynamics

Equilibrium and non-equilibrium flow
Numerical method and validation
Turbulent flow modeling and simulation
Multiple physical field simulation

Experimental Aerodynamics

Wind tunnel experiments
Propulsion and combustion
Flow visualization
Measurement and control techniques

Wind Engineering and Industrial Aerodynamics

Buildings and bridges
Automobiles and high-speed ground vehicles
Renewable energies
Environmental wind engineering

Related Cross-disciplinary Aerodynamics

Aeroacoustics
Aero-optics
Aeroelasticity
Aerodynamic stealth
Message from the Editors-in-Chief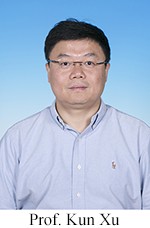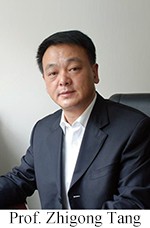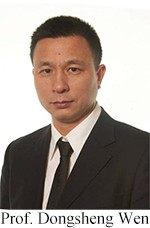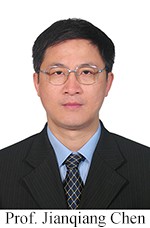 On behalf of the editorial board, we are honored to announce the launch of a new journal, Advances in Aerodynamics (AIA), and we are very pleased to share with you our vision for the development of this journal. AIA is an international peer-reviewed open access journal which publishes high quality papers with originality, novelty, and significant contributions to the progress in aerodynamics. The journal will provide authors with an open and fair platform to promote their research and identify themselves in the aerodynamics community. Read more.
Abstracted and Indexed in
Emerging Sources Citation Index
EI Compendex
SCOPUS
TD Net Discovery Service
ProQuest-ExLibris Summon
ProQuest-ExLibris Primo
Portico
OCLC WorldCat Discovery Service
Naver
Google Scholar
EBSCO Discovery Service
Dimensions
DOAJ
CNPIEC
CNKI
CLOCKSS
Astrophysics Data System (ADS)
Annual Journal Metrics
Speed
30 days to first decision for all manuscripts (Median)
35 days to first decision for reviewed manuscripts only (Median)

Usage
142,482 downloads (2022)
ISSN: 2524-6992 (electronic)